Bought this a while back but been too busy to get started until now. Only saw it in the dark but decided it was worth a punt.
Had a quick look over it initially but then stalled for some time (or rather a few years).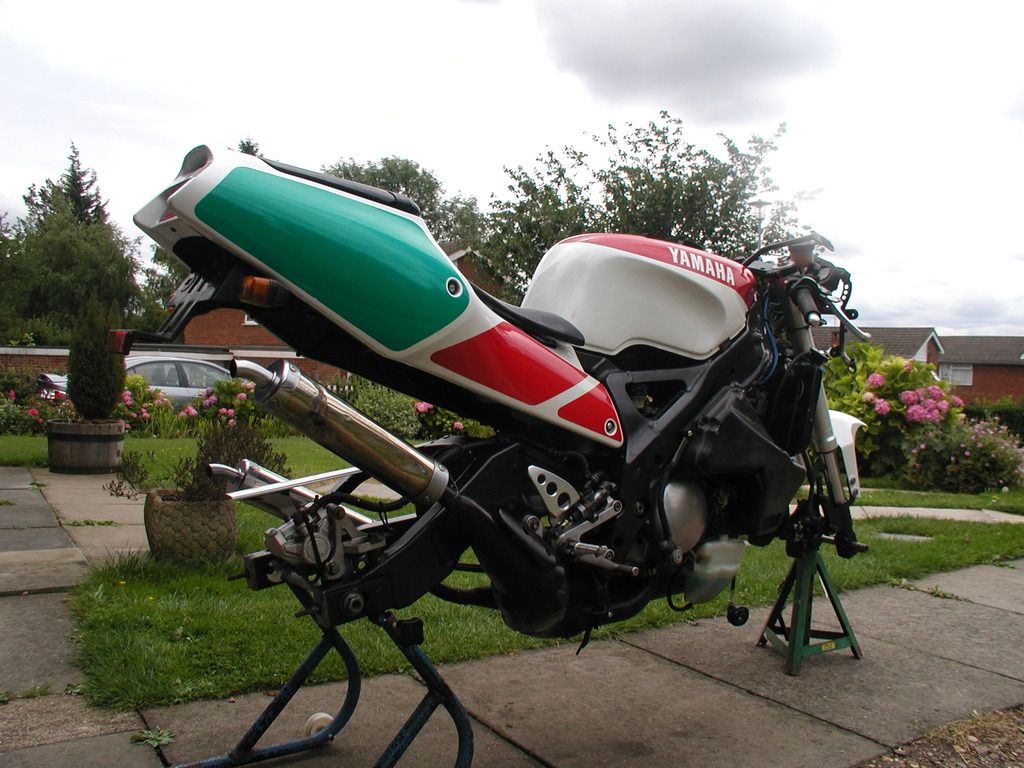 Relative has offered to get me a set of new brake hoses so I now have had the metaphoric kick up the ar5e to get cracking. Currently it needs bodywork sorting, electrical loom overhauling, tyres, various bearings, brake strip and possibly an engine rebuild and frame alignment check before I throw serious money at it. But currently it looks like this before I go on.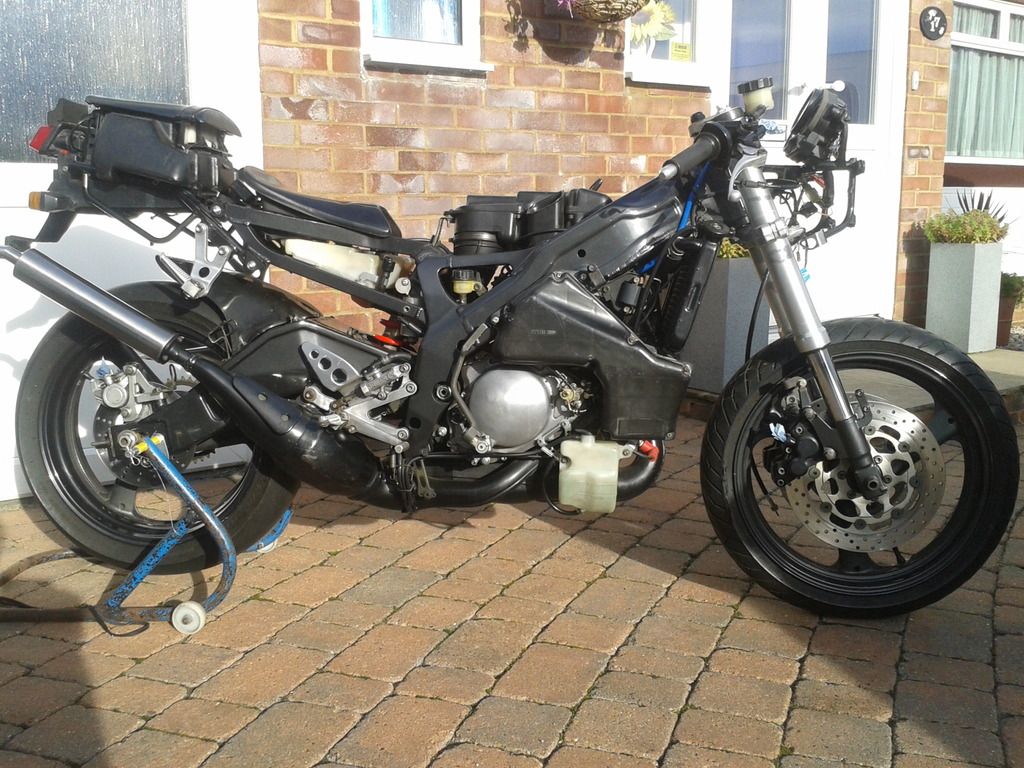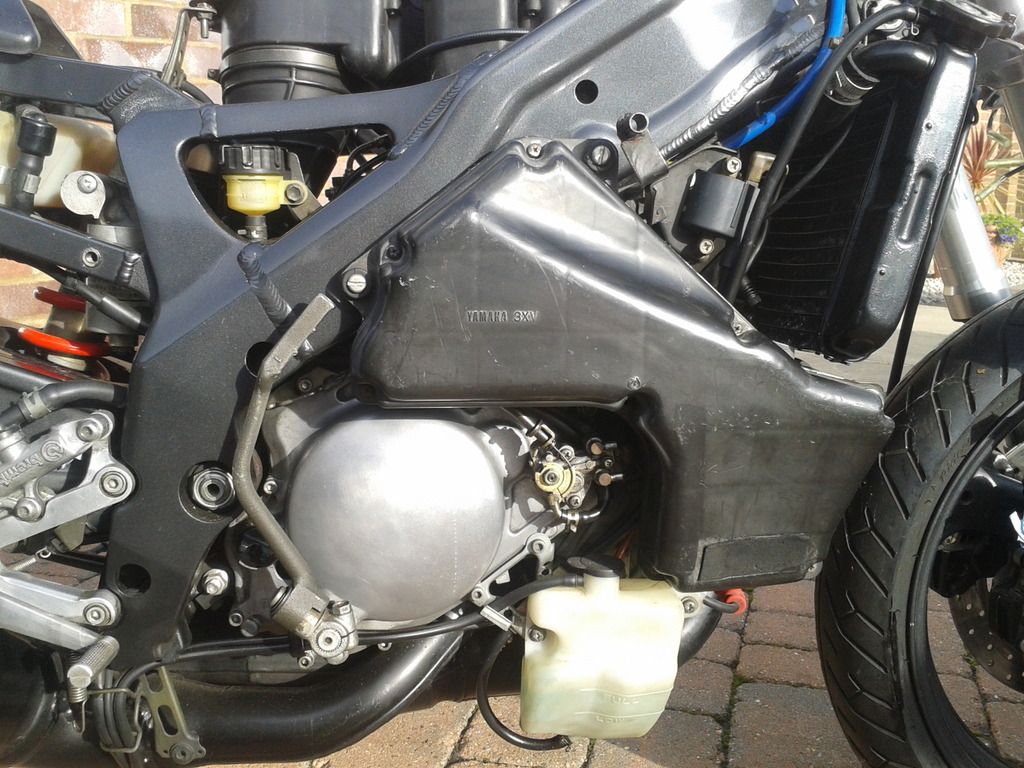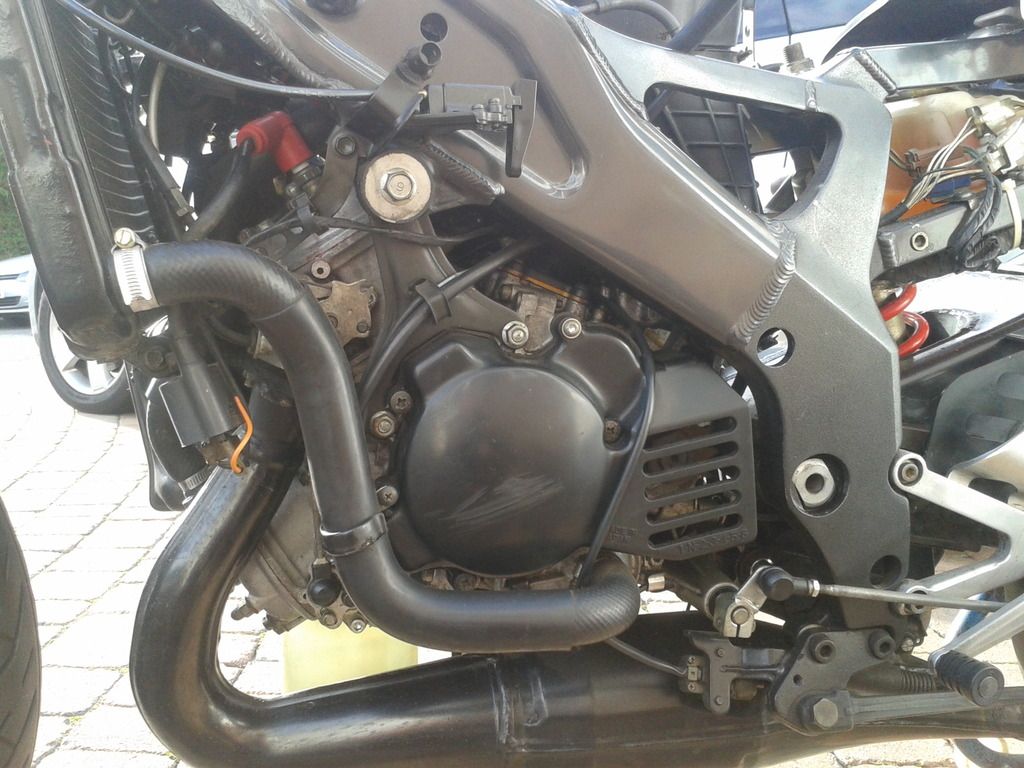 So far I have amassed numerous body panels including a Chinese set and a number of standard exhausts but generally spares are like rocking horse droppings hoping to get everything sorted for next summer. Currently am thinking to get it looking tidy as opposed to a complete nut and bolt refurb/rebuild in standard trim and colours but failing that, it could be great fun as a track tool?

Will add to the topic as it progresses.